How to Check a Registered Builder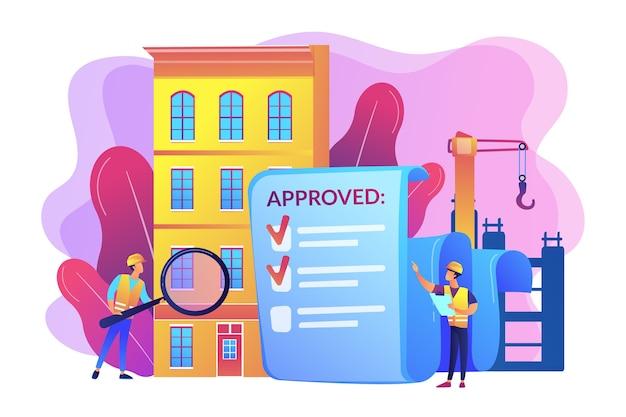 When considering hiring a builder for your new home or renovation, the significance of verifying their qualifications and licences cannot be overstated. The Meadan Homes team understands the importance of trust and reliability in this process. We've put together a comprehensive guide to help you through this critical task.
According to the Australian Building Codes Board, there were over 222,000 registered builders in Australia in 2022. With such a large pool, ensuring you select a certified and reliable builder is crucial.
What You Need to Check a Builder's Registration
Finding a trustworthy builder for your construction project is paramount. One crucial way to ensure you're hiring a reliable professional is to check their builder's registration. This article will guide you through what you need to do to verify a builder's registration.
Understanding Builder's Registration
Builder's registration is a form of licensing which guarantees that a builder has the necessary qualifications, experience, and skills to carry out construction work. It's regulated by governmental or professional bodies to uphold the standards of construction and protect consumers from unqualified individuals.
Checking Builder's Registration: Key Points
Here's what you need to focus on while verifying a builder's registration:
Identify Relevant Authority: Builders are typically registered with professional bodies or governmental agencies. These bodies vary by country or state. Some examples include the Home Builders Registration Council (HBRC) in South Africa, the Builders Registration Board in Australia, and the Contractors State License Board (CSLB) in the U.S. You need to identify the relevant authority in your area first.
Verify Registration Details: Once you know the correct authority, visit their website and look for a registration verification feature. You'll typically need the builder's name or registration number to perform the check.
Check for Any Disciplinary Actions: Some registration authorities provide information about any complaints or disciplinary actions against a builder. It's essential to review this section to understand the builder's professional history.
Ensure Validity of Registration: Builder's registrations need to be periodically renewed. Ensure the builder's registration is not just valid, but also up to date.
The Importance of Checking Builder's Registration
Checking a builder's registration is an important step in the hiring process for several reasons:
Verifying Competence: Registration ensures the builder has the necessary skills and qualifications.
Establishing Accountability: A registered builder can be held accountable by the registration authority for any unethical practices or shoddy work.
Providing Legal Protection: If a dispute arises, you're more likely to receive help from consumer protection agencies when dealing with a registered builder.
How to Check a Builder's Licence on a Public Register
Builders carry out significant work on residential and commercial properties, so it's crucial to ensure that the builder you're considering hiring has a valid licence. Checking a builder's licence on a public register can give you peace of mind.
Step-by-Step Guide to Check a Builder's Licence
Here is a simple guide on how to check a builder's licence on a public register:
Find the Right Website
Every state or region will have a different website or portal where you can check a builder's licence. Ensure that you are checking the register for the correct region where the work will take place.
Search the Public Register
Once you're on the correct site, look for an option to search the public register or database. This might be listed as 'licence check', 'public register', 'search database', or similar.
Enter the Builder's Information
Enter the builder's details in the search bar. This information might include their full name, business name, or licence number.
Review the Results
Carefully review the information provided. This should include the builder's name, business name, licence number, and licence status. You may also see details about any restrictions on their licence or previous disciplinary actions.
Validate the Information
Finally, compare the information on the register with the details provided by the builder. The presence of any inconsistencies could indicate a potential warning sign.
It's important to note that public registers will only provide information about licensed builders. If a builder does not appear on the register, it could mean that they are unlicensed, or their licence is expired or revoked. Before commencing any construction work, it is crucial to verify that the builder's license you have selected is both valid and current.
Conclusion
Ensuring your builder's registration, qualifications, and licences are valid is a critical step in your building or renovation journey. We, at Meadan Homes, are always ready to assist you. If you need further guidance, feel free to get in touch with our expert team today.
Frequently Asked Questions